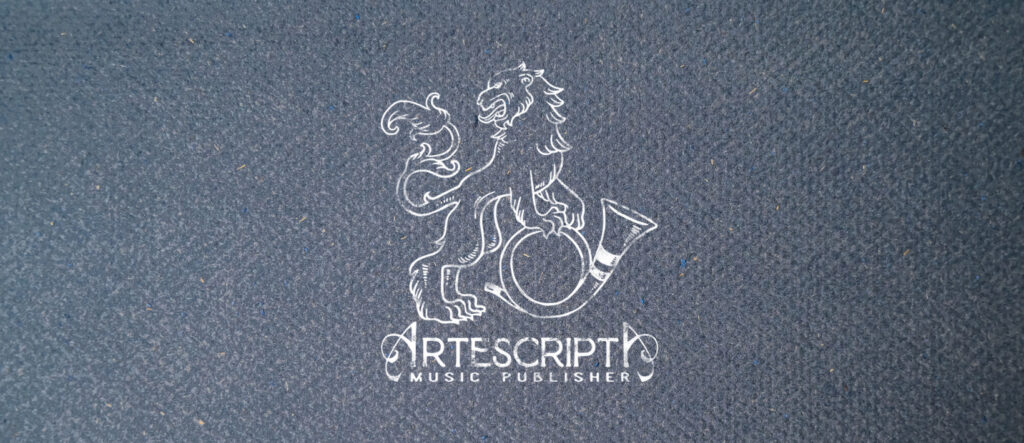 Identity
Artescripta is a self-employed company registered at the Dutch Chamber of Commerce under number 80335578. VAT is not applicable to it in compliance with the Dutch small business scheme (KOR).
Orders
Facsimiles are made on order only. There is no payment method on the website: once you placed your order, I will contact you by email. Make sure you are reachable !! If a product is being ordered for the first time, I will need to scan the music first and then digitally clean it, should you choose this option. Thank you for your patience !! A 50% deposit will be requested on order. Without it, the scanning and cleaning of the music will not start and your order will not be processed. About a week after your placed your order, you will receive a reminder by email, and after another week without a sign from you, your order will be cancelled.
Disclaimer
Some pieces may be incomplete. Check for this information in their description before you buy them. Unless the product isn't correctly described on the website, I decline any responsibility in case of misunderstanding.
Please note that some music sheets may have slightly faded away or even been damaged over time and there is nothing that can be done about it. Look for this information in the description as well.
Treated scan is optional (and cheap, believe me). If you choose to have a non-treated scan, your facsimile may show various degrees of stains, impurities, parasites, faulty perspective and/or framing. You may be disappointed in your choice, but I will automatically disregard any complain about it. You get what you pay for. See section "About" for more information about scan treatment.
Shipping
I will ship orders worldwide except to Russia. I cannot predict how much delivery will cost because it depends on many parameters that are unknown at the time of your order. The final cost will only be known once your order is ready to be sent away and I will send you a complete invoice then. Once the second payment is received your order will be shipped.
Cancellations, exchanges & refunds
If your product is damaged or defective, I will gladly discuss a solution with you. If you need to exchange it for the same item, simply contact me. Do not return the product.
Cancellations after order are possible with a simple email to me – note that your 50% deposit will not be refunded. Cancellations after the order is finished and shipped or about to be shipped will not be accepted and the full amount will be invoiced.
Full refund is not possible.
Rights
The music that I share is part of the public domain, however the prints, name, branding and designs of Artescripta belong to me and cannot be reproduced – photocopying is forbidden. The photos of music on this website cannot be used either. I reserve the rights to refuse service to anyone, and to cancel orders myself.
Need Help ? A question ? A request ?
Contact me here !